GeoDESA
GeoDESA
Geospatial Design of Energy Systems for Africa
textTo design electrical systems that meet the needs of specific rural communities, we map them to enable grid design using citizen science and AI.  
The 
Challenge 
Close to 1 billion people live without electricity worldwide. Most live in sub-Saharan Africa or South Asia, and the vast majority live in rural areas. To achieve universal electricity access by 2030, as targeted in the UN Sustainable Development Goal (SDG) 7, we need to design community-tailored solutions to meet their energy needs. There are many electrification technologies available, such as solar home systems, microgrids, and grid extensions – the problem is increasingly how to match people to technologies they can afford and that suit their context. This design problem requires home-level population data (e.g. census, OpenStreetMap, etc.), which often have gaps or quality issues in poor rural areas. Collecting this data using traditional survey methods is slow and costly. Time is running out to meet SDG 7 – more efficient methods are needed to collect home-level data for community-tailored electrical system design.  


Our Aim
GeoDESA seeks to trial innovative methods that can help fill the home-level data gap critical to electrical system design for rural unelectrified communities. We aim to find ways to collect the data needed to design community-tailored systems quickly and accurately in order to achieve SDG 7 on schedule. 
Our Approach 
We are using a combination of citizen science and artificial intelligence (AI) to fill the home-level electrification data gap. Using an online citizen-science platform called "Power to the People" on Zooniverse, we are mapping rural homes in sub-Saharan Africa on high-resolution satellite imagery.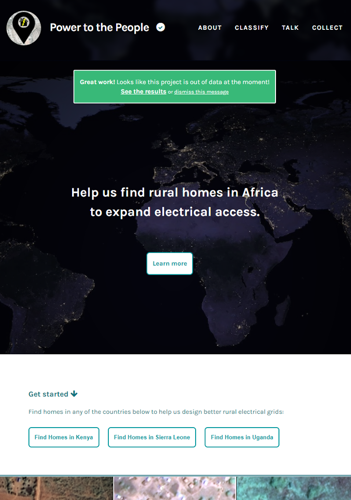 This crowd-sourced data is then used to train computer vision AI algorithms to do the same task at scale. We aim to produce both a dataset and relevant AI methods to map rural communities for grid design.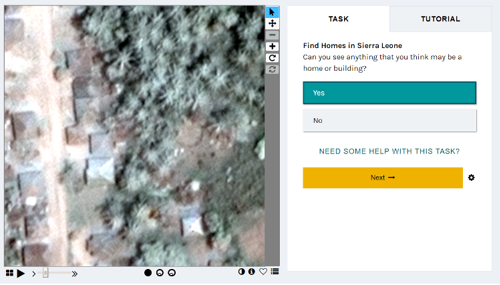 Results
Over 6,000 citizen science contributors have made 500,000+ satellite imagery annotations on our online citizen science platform.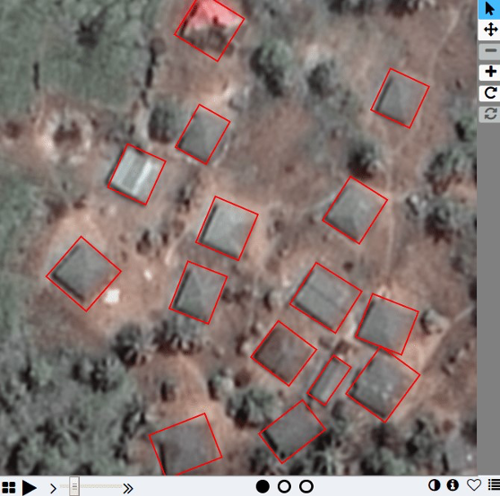 These have been processed for use as training data for object detection, and a subset have been prepared for use in segmentation. Data release and papers explaining results are forthcoming.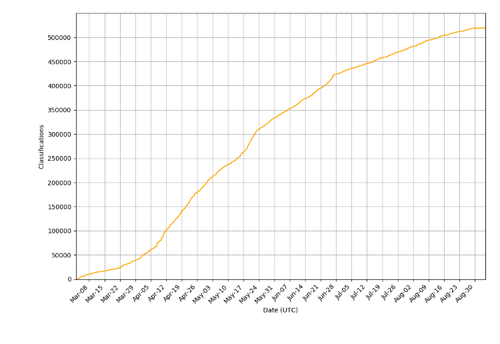 Partners
This project brings together academic and industrial partners from the University of Oxford, the Satellite Applications Catapult, and Earth-I. It is funded by a UKRI Citizen Science Exploration Grant. 
Malcolm McCulloch
Principal Investigator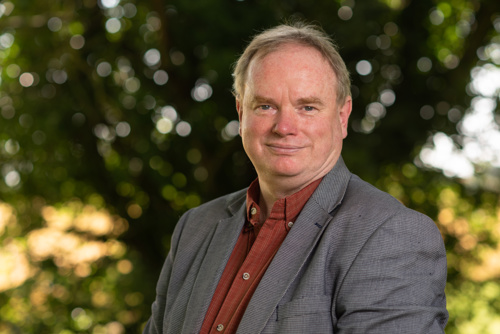 Scot Wheeler
Postdoctoral Researcher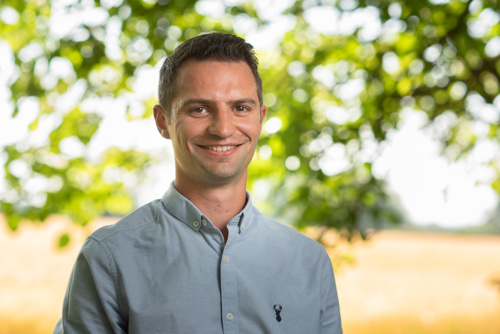 Alycia Leonard
Co-Investigator